"Presenting The Best That Nature Can Offer. It is Nature's Gift To Healthier Hair"
Now, you have found the ultimate hair loss solution for your precious hair!


NATURE'S GIFT TO HEALTHIER HAIR.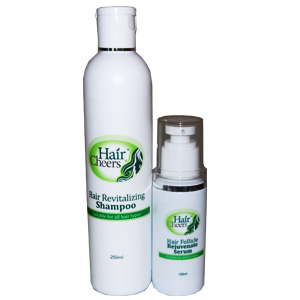 Available Online Now! RM 159 A Set of 2 items
Promotion Discount less RM 30.
Now at RM 129.00

Traditional remedy of 25 years is now scientifically packed for rejuvenating hair follicles to promote thickening of your hair.
Testimonies:
"These photos are not fake, they are my friends and myself included!. It actually worked for us. I am amazed about the "HairCheers" formulation for a better and healthier hair!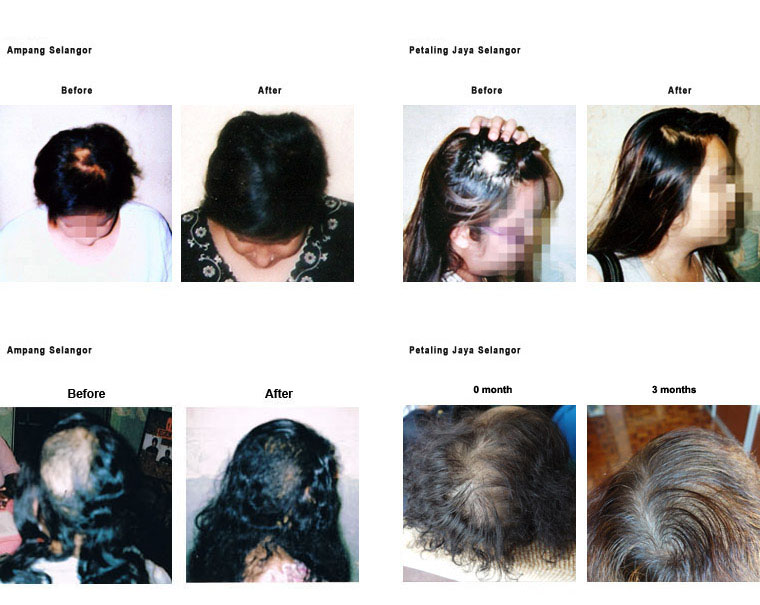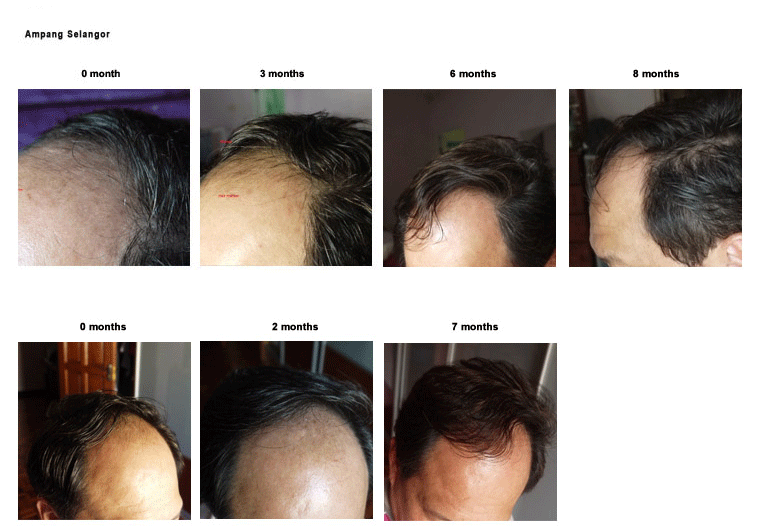 "Before using the HairCheers formulation my hair was thinning and my scalp was visible. I was really anxious, but thanks to this natural formulation; after using one month my thinning hair began to be thickened and 3 months later I have a much healthier set of hair! Now I am emotionally free from the anxiety of hair loss. Needless to say, I am truly thankful for this amazing formulation."
Nature's Nutrients "Hair Cheers" Formulation
The Wonder of Nature's Nutrients Nature's Wonder formula for Healthier Hair!!

"Hair is the crown that sets the beauty of a woman, and man takes pride in his healthy growth of hair."
The ultimate natural product to help you get back your natural hair; your crown and pride!
Traditional remedy of 25 years is now scientifically packed for rejuvenating hair follicles to promote thickening of your hair.
With just a single course for 1 month of Hair Cheers formulation, improvement in hair and scalp quality is as follows :
Reduces dandruff
Improves scalp clarity
Improves surface oil and oil from the inside and around hair follicle
Removes dead skin layers, resulting in a general health of the surface skin to promote hair growth
Stimulate Hair growth to various degree on most users
Impressive Ion Exchange Properties.
High Level of Ion Exchange
Extraordinary Power of Absorption
Drawing out dirt, toxins and free radicals
Gentle exfoliating dead skin cells
Depositing rich minerals in skin
AND IT IS ABSOLUTELY NO KNOWN SIDE EFFECTS !
The Positive Effects On Actual Malaysian Citizens

Why "Hair Cheers"?
Premature baldness and losing great deal of hairs; are one of those most depressing encounters felt by men and women of all ages. "Hair cheers" help so many people regain their hairs and at least stop the ad-normal hair loss, it brings cheers and relieve to the depression of hair losing people.
In simple language, we want to let your hair grow with "cheers", as the people in the photos above have much to cheer for their hair grown with this all natural formula. The natural ingredients contain the Earth's rejuvenating elements necessary for a healthy scalp and hair.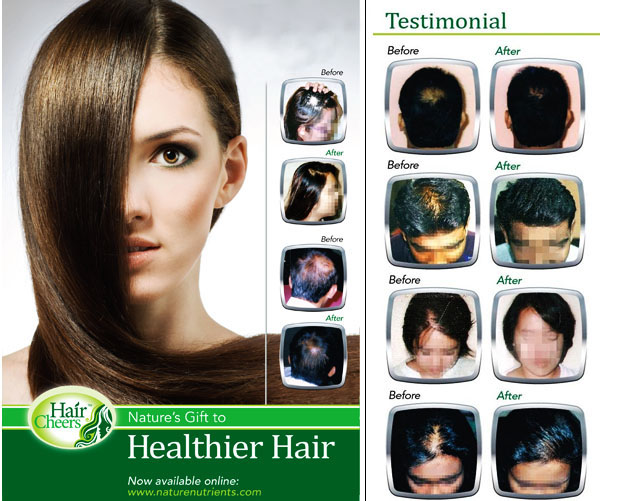 We want this "Nature's Gift To Healthier Hair" available to you. So that those Nature's Nutrients in the formulation can function as it ought; to help you benefit from its hair restoring properties; the following are the products for your scalp's health and stimulate hair growth.
Hair Revitalizing Shampoo

This unique shampoo has a deep penetrating effect that helps to cleanse and provide vital nutrients to the scalp. It helps to clear oil, dandruff and dirt which collect during long exposure to the environment. When used according to instructions, visible difference seen within 24 hours. Suitable for all hair types.

Ingredients: Formulated with Deionized water, Vegetable Glycerin, Polyquaternium 10, Botanical Blend of Neem , Aloe Vera, Basil, Argan Oil, Jojoba Oil, Disodium cocoamphodiacetate, Sodium Lauroyl Sarcosinate, Butyrospermum parkii (shea butter), Tetrasodium Edta, Panthenol, Fragrance, Citric Acid, Potassium Sorbate Tree Oil.

250ML
Normal Price: RM 39.00
Now at: RM 30.00
Hair Follicle Rejuvenate Serum

A unique blend of 5 herbs and roots like neem, aloe vera, basil, henna and ginger extracts to invigorate the scalp and regulate the functioning of the sebaceous glands to help reverse hair loss and promote luxurious new hair growth. Highly recommended for those experincing male & female pattern baldness, thinning hair, premature greying hair, oily scalps, dandruff and other hair related problems. Visible results for women within 1 to 3 months and for men from 1 to 6 months.

Ingredients :Botanical Blend of Neem, Aloe Vera, Panax Ginseng Root, Wheat Grass, Jasmine, Hydrolysed Soy Protein, Olive Oil, Jojoba Oil, Argan Oil, Tea Tree Oil, Goats Milk, Royal Jelly, Vitamin E , Lecithin, Essential Oil, Citric Acid, Potassium Sorbate,

100ML
Normal price: RM 120.00
Now at: RM 99.00
Buy A Set Of 2 Products

And get free shipping throughout Malaysia.

Normal Price: RM 159.00
Now at: RM 129.00
The Ingredients Chart:
Aloe Vera (Aloe barbadensis)

Aloe Vera, one of the only known natural vegetarian sources of Vitamin B12, contains many minerals vital to the growth process and healthy functions of all the body systems. Numerous studies worldwide have indicated that aloe vera is a general tonic for the immune system, helping it to fight all kinds of illnesses. Aloe vera contains protein, calcium, magnesium, zinc, vitamins A, B12 and E, essential fatty acids and is naturally rich in:

Vitamin C which helps to maintain the tone of blood vessels and promote good circulation, and is essential to thehealth of the adrenal gland which supports our body in times of stress.
Amino acids which are the chains of atoms constructing protein in our body.
Enzymes which are the life-principle in every live, organic atom and molecule of natural raw food. Enzymes rejuvenate aged tissues as well as promote healthy skin.
Germanium which is a mineral that some health authorities claim therapeutic benefits for: immunodeficiency, pain, cardiac disorders, circulatory disturbances and eye problems.
Basil

Basil is known to promote longevity on a cellular level as well as metabolic efficiency. Basil has a great resistance to bacterial infection and viral infection. On top of that, it has a great ability to maintain:

homeostasis and a healthy response to stressful situations.
healthy cortisol levels and hormonal balance.
a healthy inflammatory response.
blood sugar within a normal range.
Ginger Extracts

Which is especially prevalent in Asian cooking, is from the root of the Zingiber Officinale herb. This root is also popularly used for a multitude of health problems, including nausea, respiratory issues, indigestion and heart health. Most significantly, the strong, stimulating properties of this root make it an excellent hair treatment because:

ginger works to increase blood circulation to the scalp to stimulate the hair follicles and encourage hair growth.
ginger has antiseptic properties that work to get rid of dandruff.
the fatty acids in the root are great for thin hair.
Ginkgo Biloba

Ginkgo Biloba has been widely used as a herbal remedy in treating thinning hair and hair loss. One common cause of thinning hair and hair loss is poor blood circulation to the scalp area, and thus hair roots would tend to become weakened. Coupled with the constant exposure to air particles and pollution, the hair becomes damaged and continues to fall and break.

Ginkgo Biloba can act as the perfect answer for hair loss. It quickens blood flow to important peripheral parts of the human body including the fine capillaries under the scalp. Oxygen in the blood carries with it important nutrients and all essential vitamins E and A to give a new lease of life every time to the scalp. Once all these important supplies start to reach the human scalp, hair repair and growth will occur.
Henna

Henna has been used as hair dye for many centuries. It is the dried leaf and stem powder of the plant Lawsonia inermis, a native plant of tropical countries in Africa and South Asia. The best coloring henna in the world is the Rajasthani Indian Henna. It is 100% natural, and thus, allergic reactions are very rare.
Neem

In India, the neem tree is variously known as "Sacred Tree," "Heal All," "Nature's Drugstore," "Village Pharmacy" and "Panacea for all diseases." Products made from the neem tree have been used in India for over two millennia for their medicinal properties. Neem products have been observed to be anthelmintic, antifungal, antibacterial, antiviral and many more. It helps to:

relieve dry skin.
relieve itching and irritation.
impart health to the skin and scalp surface.
treat bacterial and other infections.
Shikakai

Shikakai, which means "fruit for hair", has been used for hair cleansing in India for centuries. Shikakai acts as a natural astringent in traditional hair shampoos as it consists of binding properties that can clears dandruff and cleans the dirt accumulated on the scalp. Therefore, the powder or the extract from the bark, leaves or pods is used as a hair cleansing agent to effectively remove oil and dirt from hair.

Being a natural conditioner for hair, shikakai strengthens hair roots and promotes luxuriant growth. Powdered shikakai or shikakai extract has certain vital properties that act as coolants for the scalp too. The common practice is to apply oil to hair and scalp and allow it soak for sometimes. This will keep the body cool, reducing body heat and also prevent the scalp from getting dry. Then, the powdered shikakai is used as a shampoo to wash off the oil.

Since Shikakai is naturally low in pH, it is therefore extremely mild, and does not strip the hair of its natural oils. Usually no rinse or conditioner is used since shikakai also helps in the disentangling of the hair.
You Need Nature's Nutrients "Hair cheers" formulation For A Healthier Hair!
Get Your "Hair Cheers" Formulation Today! Buying Online; Safe and Secure, Fast and Easy.
Direction for use :
Purchase a set today and the set is design for an individual to last for one month. Men may take 2-3 months to experience visible result. Women may take 1-2 months. You can also add the individual products according to your requirement. As a rule, you wash your hair with the complete set once in 2 days (alternate day). It is important as you need 40 hours to allow the rich ingredients to penetrate and nourish the hair follicle.
1. Hair Revitalizing Shampoo (1)
Suitable for all hair types
Hair revitalizing shampoo, formulated for people suffering from hair loss. It cleanses the scalp, creating a healthy environment conducive for the growth of new and fresh hair. It provides natural nourishment to reactivate the hair follicles to prevent hair loss. It is formulated for men and women of all ages.
INSTRUCTIONS:
Apply the shampoo into wet hair and scalp then massage with fingertips. Leave it on the scalp for 2 minutes. Rinse and follow with "Hair Follicle Rejuvenate Serum ". For best results, use it 4 times a week or alternate day.
2. Hair Follicle Rejuvenate Serum (2)
Suitable for all hair types
This serum contains some of the most important natural nutrients, specifically for hair growth. It helps to rejuvenate the hair follicles and prevent hair loss. It also provides fresh nutrients to activate hair follicles. It is formulated for men and women of all ages.
INSTRUCTIONS:
After towel-dried your hair, apply the "Hair Follicle Rejuvenate Serum" into the scalp. Massage and then leave it for at least 8 hours for best results.
Payment Guide :
How to Order ?

To Our Malaysian Customers:
If you choose to use Visa / Mastercard / Paypal to make a online payment :
Please note that Credit card payment is via ipay88

IPAY88: Please note that your Payment is processed by Mobile88.com Sdn Bhd.The Name of Mobile88.com will be shown on your Credit Card / Bank Statement and you will also receive a notification e-mail from Mobile88 on the Transaction.

Click this link to purchase Online with Nature's Nutrients Hair Cheers

Should you find it difficult to register, send us an email for your order. We can send an invoice via email which you can pay with your credit card.

Further enquiries : naturenutrients.com@gmail.com


If you choose to use ATM machine and Third party Money Transfer
Payable To:
CIMB Account : 1263 0000 8500 58
Name : Nature Nutrients
Email us the following information;
Name :
Shipping Address :
Hand phone Contact :
Payment Details
Amount of money you have transferred :
Location of Bank :
Date of Transaction :
Order Details
Names of products:
Quantities:
And Email the details to :
naturenutrients.com@gmail.com
To Our International Customers :
We can ship our products to you via DHL,FEDEX and UPS and the choice of registered parcel for a single set. Just write to us for the products you wish to purchase, and we will give you the quotation, complete with delivery charges according to the country where you reside. We will send you an invoice via email which you can pay with your credit card. We accept payment through credit card or paypal.
Email Us :
naturenutrients.com@gmail.com
Shipping Details
Shipping charges within Malaysia:
As a rule, shipping charges within Malaysia for purchase less than RM99.00 is RM5.00. So it is rather un economical to send just one item at one time, this is the reason why we encourage you to buy at least more than RM99.00. As you purchase more then RM99.00, shipping is free of charge.
Malaysia Shipments Services:


Email us if you have any enquires for our products.
EXCLUSIVELY DISTRIBUTED BY:
Nature's Nutrients
(001608822-W)
G-4, Block Cempaka,
Lorong Dagang 5/1B,
Taman Dagang,
68000 Ampang, Selangor. Malaysia.
Mobile : 6018-254 8188
Fax: 603 – 4287 3237
Enquiries :
naturenutrients.com@gmail.com
URL :
www.naturenutrients.com
/
www.haircheers.com
For more Nature's Nutrients Products And Resources, please visit at www.naturenutrients.com